OSFC Approved Flight Instructors
These are the Flying Club's approved flight instructors. As a member you can receive instruction in OSFC aircraft from one of these instructors per the Club's Bylaws.
Instructors available for full instruction
Alex Duval
CFI
503-866-7330, email Alex
I started flying in 2016 as a freshman at Oregon State University after seeing an advertisement in McNary dining hall for the flying club and was hooked immediately. I continued to fly as a hobby while I finished my degree at OSU acquiring an instrument rating along the way. After graduating in mechanical engineering, I decided to focus on flying as a career and soon was a commercial pilot and flight instructor.
As well as instructing at Corvallis, I also work on-call for a medivac company flying Cessna Citation Jets every other week. I am available for full time instruction, club plane checkouts, flight reviews, and proficiency checks. I look forward to flying with you!
Dallas Enger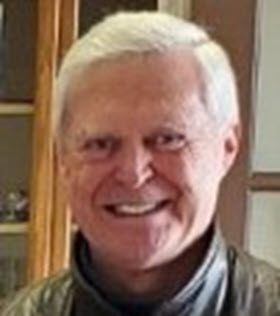 CFI/CFII/MEI/ATP
Corvallis Aero Service: 541-753-4466, email Dallas
FAA Part 141 Pilot School Chief Flight Instructor for Corvallis Aero
Commercial Pilot ASEL and ASES
Gold Seal Flight Instructor Airplane Single Engine and Multiengine, Instrument Airplane
Ground Instructor, Advanced and Instrument
Remote Pilot Small Unmanned Aircraft System
FAA Safety Team Representative
FAA Basic, Advanced, and Master WINGS
Technically advanced airplane experience
High altitude airplane operations endorsement
High performance airplane endorsement
Airplane tailwheel experience
Mountain flying experience
FAA Control Tower Operator training at the University of North Dakota
Part 135 and 121 pilot experience
Ryan Hansen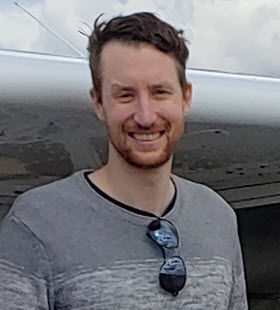 CFI
801-560-0372, email Ryan
From a young age, I dreamed of becoming a pilot, and just a couple of years ago, I realized that dream was achievable. Now I'm excited to share that dream with you!
I have a flexible schedule that allows me to be available full-time for private or commercial training, plane checkouts, flight reviews, and WINGS training. Whether you're brand new to flying or looking to build on your existing skills, I'm here to help.
My goal is to provide a supportive and safe learning environment. When you train with me, you can expect a personalized approach to instruction that's tailored to your individual needs. Safety is always my top priority, and I'll work with you to develop your skills and confidence in the cockpit. So let's go flying together! Contact me today to schedule a lesson.
Josh Lever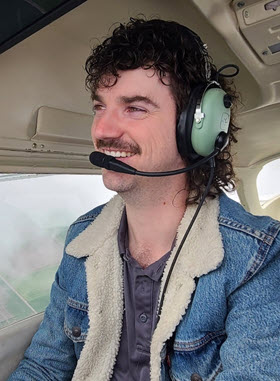 CFI/CFII
801-649-7460, email Josh
Josh grew up in Perth, Western Australia and has been living in the US for the past 10 years after completing a study abroad in Bozeman, Montana. He began flying in Bozeman in 2017 earning his private, instrument and commercial rating. Flying in Montana ignited a passion to become a career pilot, which Josh has been pursuing ever since his initial discovery flight. Josh obtained his initial and instrument instructor ratings in Bozeman, where he continued to instruct for the past 1 ½ years, before moving to Oregon in the summer of 2021. In addition to his instructor certificates, he holds High Performance and Complex endorsements on his commercial license. Outside of flying, Josh is an avid skier and enjoys spending time in the great outdoors hiking and camping and exploring the Oregon coast. Josh looks forward to teaching and mentoring prospective and current pilots and sharing the gift of aviation.
Please reach out to Josh directly to schedule lessons at 801-649-7460.
Ace McCrady
AGI/CFI/MEI
Corvallis Aero Service: 541-753-4466, email Ace
Complex, Technically Advanced Aircraft, High Performance
FAA Safety Team WINGSPro
FAA Safety Team Lead Representative
FAA Safety Team Master Pilot
Angel Flight West Command Pilot/Mission Assist
Vince Remcho
CFI/CFII/MEI
541-908-3018, email Vince
Note: Vince is unavaible until June 2023
I've been flying for a little over 20 years. My interest in aviation began many years before that, yet the process of becoming a pilot seemed mysterious and distant, so I did not pursue it seriously until a pilot friend invited me along for a "hundred dollar hamburger". It has cost a little bit more than that, and it has been well worth the investment!
I earned my private pilot certificate, then my instrument rating, added complex and high performance endorsements, then a commercial certificate, tailwheel endorsement, multi-engine rating, and after that instructor certificates - CFI, CFII and MEI. I've flown a growing variety of airplanes and enjoy adding new makes and models - and flying experiences - to my logbook. Flying has taught me quite a lot about myself and has introduced me to some lifelong friends. My career is in higher education; teaching is a big part of what I do.
I enjoy sharing aviation with others as a flight instructor and am available on many evenings, weekends, and summer days. I provide basic, advanced, multi-engine and instrument instruction, flight reviews, and endorsements for high performance, complex, and tailwheel aircraft.
Instructors available for flight reviews, proficiency checks, fill-in lessons, etc.
Shawn Alley
CFI/CFII/MEI
541-917-8886, email Shawn
Ken Honneffer
CFI/CFII/MEI/ATP
919-279-3295, email Ken
I started my flying career in 2002. During my private pilot training, with encouragement from my parents, I decided to make aviation my career focus. I received my PPL in 2003 as a senior in high school, then attended Ohio University in Athens, OH where I majored in Professional Flight and Aviation Management. I was hired by my first commercial air carrier in 2007, and have since moved on and now fly for a major US airline.
As a result of my "day job" my schedule for instruction is somewhat limited both in the days that I am home and also in the time that I am permitted to fly for compensation as governed by FAR 117. On FlightCircle you will likely see my name listed as unavailable at all times. I ask that you reach out to me through email, phone, or text and I will open up the time slot to fly if I'm able to do so.
Kevin Nelson
CFI
Corvallis Aero Service: 541-753-4466, email Kevin
Richard Whelden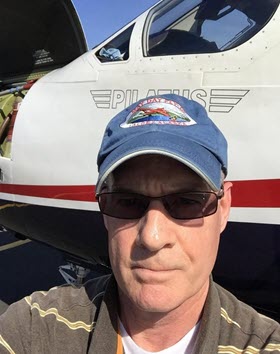 541-231-8745, email Richard
Rich's first flight was a $5 airplane ride his dad bought for him in the early 70's. Wanting to spend as much time as possible in the air, in the spring of 1976 at the age of 16, he started working on the line at Aurora trading for flight time. In 1994 he moved to Corvallis from Bend to start up a small business, and over the many years since, has developed a loyal cliental building it on excellent customer service.
Rich has always wanted to fly for a living and in 2001 sold just about everything and moved to Vero Beach Florida to attend Flightsafety Academy. Now, back in beautiful Corvallis and having been a member of the Oregon State Flying Club for many years, Rich is looking forward to helping club members and others in the flying community to reach their aviation goals.